Incredible Elephant Bamboo Chairs, Set of 4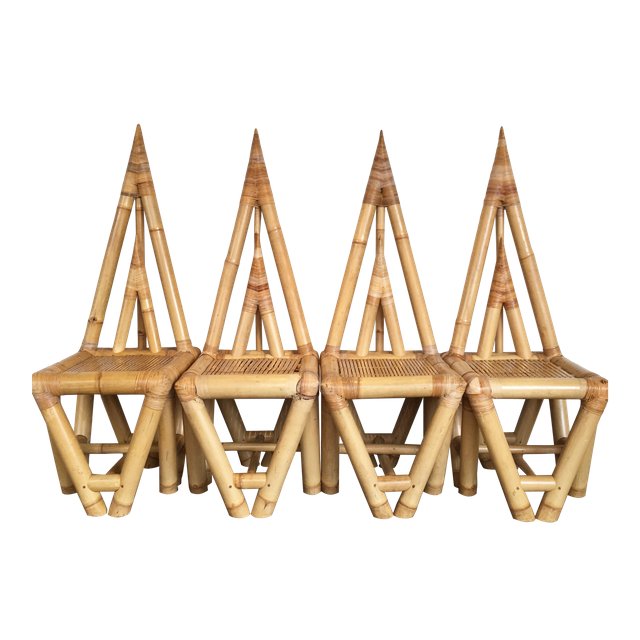 Incredible Elephant Bamboo Chairs, Set of 4
One of a kind set of 4 elephant bamboo chairs! Set can be broken up into pairs - a set in an entryway and a set in the family room. Chairs are surprisingly comfortable because of their wide seats and the slight give to the pointy chair backs. Cushions can be added to seats for additional comfort. I bet you neighbors won't have anything like these!
DIMENSIONS: 19ʺW × 23ʺD × 56ʺH
Please Note: YOU WILL BE INVOICED SEPARATELY FOR SHIPPING VIA PAYAPL AFTER PURCHASE.
sold out